About Us
We pride ourselves on the technically elegant design of the Smartmessages system but we believe that working directly with people is key to our business.
Over time, Smartmessages has been continuously developed in response to the changing needs and individual requirements of our many clients.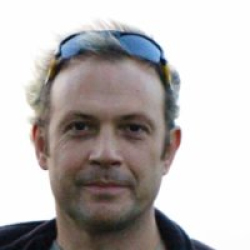 Andrew Mann
The Managing Director, has worked for Cray Supercomputers back in the 80's and then as an Apple and Compaq engineer for different Apple Centres. Andrew then joined a fledgeling Apple Mail Order company called Macline as the 4th employee and worked as the technical, purchasing and sales manager. After Macline became a large business, he moved on to work with Pat Gavin creating TV titles for ITV and the BBC. This soon led on to CD-ROM designing, building and then into panoramic and object photography, such as spinning cars for Toyota and porcelain for Royal Doulton as well as working as as the technical director for Westworld Ltd. In 1999 Marcus and Andrew launched Synchromedia and continued creating CD-ROM's until after many business meetings about digital marketing the requests for email distribution kept on coming and so Smartmessages was born back in 2002. Andrew now lives in Brighton working on Smartmessages development, also as the first line of support, the admin coordinator and sales manager.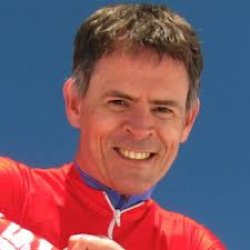 Marcus Bointon
The Technical Director, gained his MSc in interactive computer design at Loughborough University of Technology in 1994, gaining the only distinction awarded for his thesis, and a BSc in Computer Science and Digital Electronics from King's College London. Marcus has been a maintainer of PHPMailer (the most commonly used code for sending email) for about a decade, and is a regular contributor to innumerable open-source projects, including Apache, PHP, Zend Framework, CakePHP, LESS, Twitter Bootstrap and many more. Marcus wrote the spec for what HTML5 thinks is an email address! He's an occasional visitor (and speaker) to the PHP London and user group as he is now living at the base of the Alps in France but thanks to the internet is available as much as ever.
The Smartmessages Story
Andrew met Marcus at Apple in 1993. In 1995, they started working together developing CD-ROM, e-marketing and digital education projects for the BBC, ITV, Toyota, Andersen Consulting (Accenture) and Hewlett Packard. They moved into panoramic and object photography with the advent of digital cameras and this relationship
resulted in the formation of Synchromedia Limited in 1999. They became very aware of the decline of the CD-ROM and the rise of the internet with one key project for HP. In 2003, Smartmessages was launched and they won their first major contract the same year with The Telegraph and have continued this relationship since, as well as continually gaining more customers.